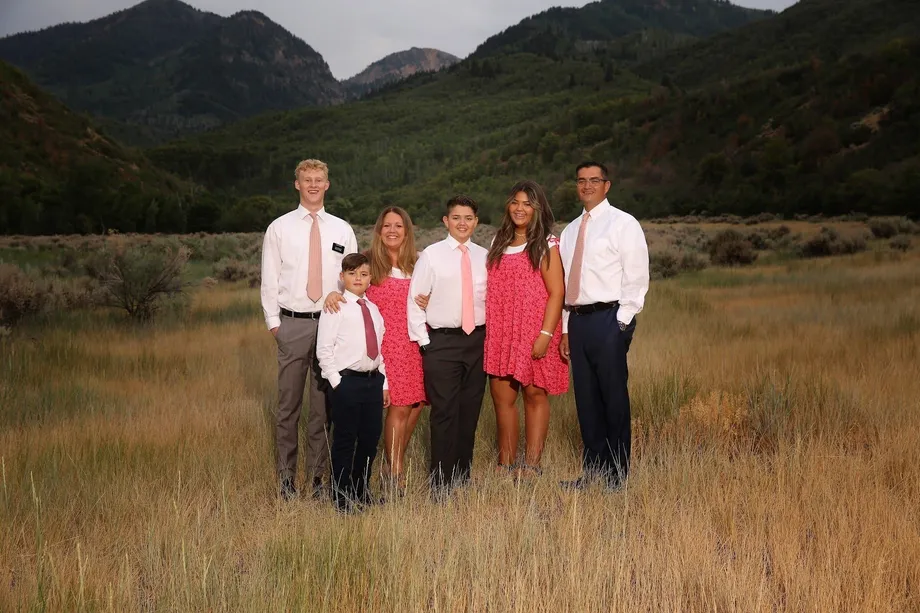 Dr. Aznar is a licensed chiropractic physician serving Orem and the greater Utah County community. He grew up in Bountiful, Utah and graduated from Viewmont HS in 1990. He later served an LDS mission to Seattle Washington and then completed his undergraduate studies at Brigham Young University. He studied chiropractic at Palmer College of Chiropractic in Davenport, IA. In 1999, he was selected as one of 50 student doctors to travel to Nepal with faculty where they met a group of medical doctors to provide care to the indigenous poor of that country. He graduated in the top of his class in 2000 (Palmer College of Chiropractic, class 00,1). He has been in private practice in Orem since then.
He and his wife Michelle have four children, the oldest born in 2002 and the most recent in 2011. He and his family love to travel and their favorite stops include: St. George, Moab, Southern California, Park City, Maryland and Florida. Dr. Aznar loves athletics and regularly takes part in half and full marathons, triathlons and long bike rides. His other hobbies include DIY home projects, fun family Fridays, date nights, cars, BYU Football and the Utah Jazz.
In addition to keeping up with the latest studies, Dr. Aznar believes it is important to keep his skills honed and up to date with the latest in techniques in Chiropractic care, taking post graduate courses in chiropractic neurology, nutrition, spinal rehabilitation, lumbar disc, neck pain, whiplash injury treatment, spinal post surgery recovery and radiology.
As a chiropractic physician with experience, Dr. Aznar has learned that the key to a successful outcome and a satisfied patient is first understanding the needs of that patient. He also realizes that chiropractic is a tool, but not the only tool available to help his patients. He works regularly with other providers and clinics for the benefit of his patients. He values the communication that he has with his patients and loves putting his knowledge to use in serving the families of this community.